Introduction to Jewish Budapest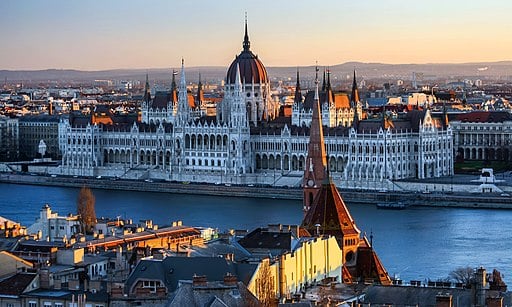 Budapest, the vibrant capital of Hungary, is home to a range of fascinating cultural heritage sites associated with its important Jewish history. As one of Europe's greatest cities, Jewish Budapest preserves a remarkable record of Jewish life over several centuries: from the prosperous medieval communities that lived here during the Middle Ages to their modern-day counterparts.
The Hungarian Jewish community was one of the largest in Europe prior to World War II; however, unfortunate events during the Holocaust decimated its numbers and drastically changed the shape of Jewish life in Budapest. Despite this, Hungary remains an important center for Jewish culture, and visitors can find plenty of sites related to its past and present significance. From ancient synagogues and cemeteries to modern memorials, Hungary's Jewish history is always present in Budapest.
Jewish Culture and History in Budapest
Early Jewish Life in Budapest
Jewish presence in Budapest dates back to the Roman times, but the Jewish community as we know it today began to form during the Middle Ages. The Jews settled in Buda and Pest, which eventually merged to become Budapest in the 19th century. Life for early Jews in Budapest was marked by a blend of rich cultural traditions and occasional challenges. They established synagogues, schools, and vibrant neighborhoods, contributing significantly to the city's diverse cultural fabric. However, discrimination and periodic persecution were not uncommon, especially during times of political upheaval.
Despite these difficulties, the Jewish Budapest community persisted and thrived over the centuries, producing notable scholars, artists, and entrepreneurs. The 19th and early 20th centuries saw a period of increased integration and prominence for Budapest's Jewish population, until the dark days of World War II, when the Holocaust tragically decimated their numbers. Nevertheless, the resilient Jewish community continues to play a vital role in the cultural and social life of Budapest to this day.
In the 19th and early 20th centuries, Jews in Budapest had a wide range of occupations, from craftsmen and merchants to scholars and scientists. They were an integral part of the city's social fabric and made significant contributions to its political, economic, and cultural life. Jews played important roles in business as well as medicine, education, literature, music, and the arts. As entrepreneurs, scholars, and professionals they were highly respected in society and made a lasting impact on Budapest's development.
Recent and Contemporary Jewish Life in Budapest
Before World War II, Budapest was home to around 200,000 Jews and served as the hub of Hungarian Jewish culture. In the late 1930s and early 1940s, it became a refuge for Jewish refugees, including those from Germany, Austria, and Slovakia. Despite Hungary's alliance with Nazi Germany, the Jewish community in Budapest felt relatively secure until the German occupation in March 1944. The occupation led to severe restrictions on Jewish life, confiscation of Jewish homes, and internment in transit camps. Between April and July 1944, Jews from Hungarian provinces were deported, leaving Budapest as the last major Jewish population in Hungary.
In June 1944, Hungarian authorities ordered Jews into marked buildings throughout the city, sparing them temporarily from deportation. Raoul Wallenberg and other diplomats aided Jews with false papers and safe houses. In October 1944, the Arrow Cross party's coup put Budapest's Jews in peril again, resulting in a reign of terror, forced labor, and a devastating death march. The Arrow Cross then confined the remaining Jews in Budapest to a closed ghetto, where thousands were executed along the Danube. Soviet forces liberated Budapest in February 1945, with over 100,000 Jews still in the city at that time.
The life of Jews living in Budapest, Hungary today is characterized by a diverse range of experiences. Budapest has a small but vibrant Jewish community that actively participates in cultural, religious, and social activities. While anti-Semitism has not been eradicated entirely, Hungary has made efforts to combat it, and Jews in Budapest continue to enjoy the freedom to practice their faith and celebrate their cultural heritage. The city is home to several synagogues, including the magnificent Dohany Street Synagogue, which is one of the largest in Europe. Additionally, Budapest hosts Jewish cultural festivals, events, and museums that showcase the rich history and contributions of the Jewish community. Like other urban centers, the daily life of Jews in Budapest is shaped by the broader societal context, but they contribute to the city's cultural mosaic and maintain a resilient and vibrant presence in the Hungarian capital.
Iconic Attractions and Events in Budapest
The Jewish Quarter in Budapest
The Jewish Quarter in Budapest, often referred to as the "Jewish Quarter District" or "Erzsébetváros," is a historically significant and culturally rich neighborhood located in the heart of the city. This district bears witness to Hungary's Jewish heritage and is home to a thriving Jewish community. One of its most iconic landmarks is the Dohany Street Synagogue, a magnificent and historically significant place of worship. The Jewish Quarter is renowned for its bustling atmosphere, with lively streets, eclectic cafes, and vibrant street art that gives it a unique character. Visitors and residents alike can explore Jewish heritage sites, including museums and memorials, that tell the story of Jewish Budapest's history and its resilience in the face of adversity, particularly during World War II. Today, the Jewish Quarter continues to be a hub of cultural and religious activities, as well as a center for celebrating Jewish traditions, making it a significant and dynamic part of Budapest's identity.
The Dohany Street Synagogue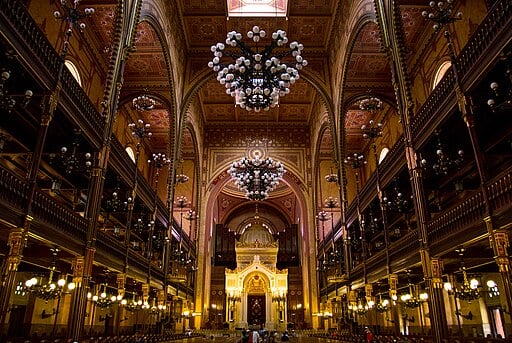 The Dohany Street Synagogue, located in Budapest's Jewish Quarter, is a magnificent and historically significant landmark often referred to as the "Great Synagogue" or "Tabakgasse Synagogue." Built in the mid-19th century, it is one of the largest synagogues in Europe and a prominent symbol of Hungary's Jewish heritage. This architectural masterpiece combines various styles, including Moorish and Byzantine elements, creating a stunning and unique design. The synagogue also houses the Hungarian Jewish Museum and Archives, which provides valuable insights into the history and culture of Hungarian Jewry. Tragically, during World War II, the synagogue served as a temporary shelter for Jewish families targeted by the Holocaust. Today, the Dohany Street Synagogue stands as a symbol of resilience and a place of worship, cultural events, and remembrance, attracting visitors from around the world who come to appreciate its grandeur and pay tribute to Hungary's Jewish community.
Shoes on the Danube Bank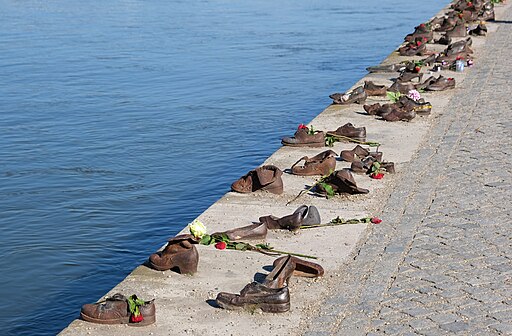 The Shoes on the Danube Bank is a memorial to the victims of fascism in Budapest. Located along the banks of the Danube, it is composed of 60 pairs of iron shoes that represent individuals who were ordered to remove their shoes before they were shot by Arrow Cross militiamen during World War II. This poignant and powerful memorial serves as a reminder of Hungary's dark history and honors the victims of fascism whose lives were taken in Budapest. It is a somber yet beautiful tribute to those who suffered, and has become an iconic landmark in Budapest. The memorial also serves as a reminder that such incomprehensible acts of violence must never be repeated. To this day, Shoes on the Danube Bank continues to be a place of reflection, mourning and remembrance for all those who perished in Budapest during the Holocaust. 
Hungarian Jewish Museum and Archives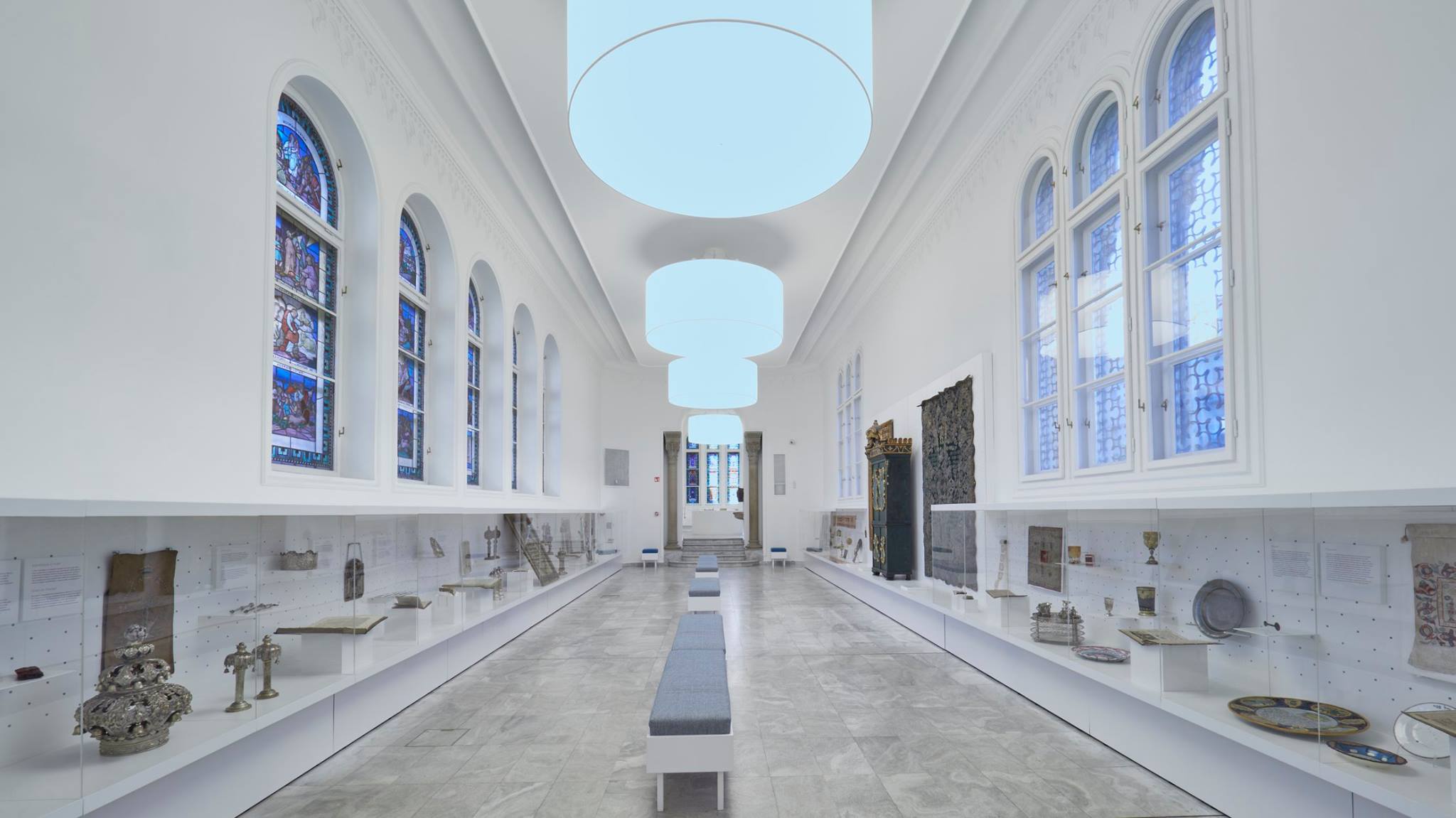 The Hungarian Jewish Museum and Archives, nestled in the heart of Budapest's Historical Jewish Quarter and housed within the Dohany Street Synagogue complex, is a vital institution that holds a rich tapestry of Hungarian Jewish heritage. Established with the goal of celebrating the historic significance of the Jewish faith in Hungary, the museum has undergone transformations over the years. Today, it stands as a testament to resilience and cultural preservation.
This museum showcases a diverse collection of Judaica, artifacts, and archives, notably housing one of Europe's most extensive Jewish community archives. Among its treasures are an exquisite 1602 copper Rimonim, showcasing Ottoman-Turkish craftsmanship, and a centuries-old gravestone from the Roman Empire era, serving as a poignant reminder of Hungary's enduring Jewish legacy. Beyond preserving history, the Hungarian Jewish Museum and Archives actively engages visitors and researchers, offering a window into the rich and vibrant tapestry of Hungarian Jewish culture and history.
Popular Budapest Jewish Cultural Festival
The Jewish Cultural Festival is centered around the largest synagogue in Europe, situated in a city with a profound European Jewish heritage. Throughout the entire week, attendees have the opportunity to savor a variety of Jewish music performances, encompassing klezmer, string quartets, fusion jazz, cabaret, and pipe organ music. These musical events take place at the Great Synagogue on Dohány Street, the second-largest synagogue globally, as well as at the Rumbach Street Synagogue. Alternatively, one can occupy the seats once frequented by their ancestors at the historic Goldmark Hall, which served as the epicenter of Jewish cultural life both before and after World War II. Remarkably, during the war itself, the hall was consistently filled every night, as it remained the sole venue where Jews were allowed to enjoy opera and theater performances.
Iconic Personalities of Budapest
Theodor Herzl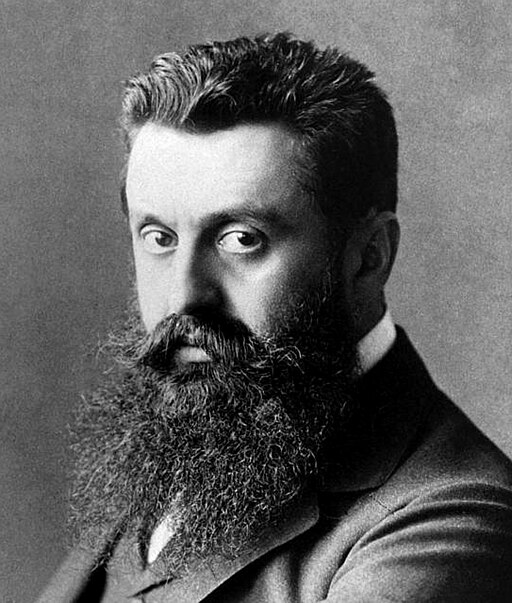 Theodor Herzl was born in Jewish Budapest, Hungary in 1860 and was a vital figure in the establishment of modern political Zionism. He was a journalist and playwright who wrote Der Judenstaat (The Jewish State), setting out his vision for a safe homeland for Jews around the world. His 1896 Zion Congress held in Basel, Switzerland marked the start of organized Jewish nationalism. Herzl died in 1904 in Edlach, Austria, and was buried at the Jewish cemetery on the Mount of Olives in Jerusalem, Israel. His life and legacy continue to be celebrated today as an example of dedication to a cause and a leader for Jews around the world. He is seen as having laid the foundation for the creation of Israel and his vision of a Jewish homeland remains an inspiration to many.
Vilmos Vázsonyi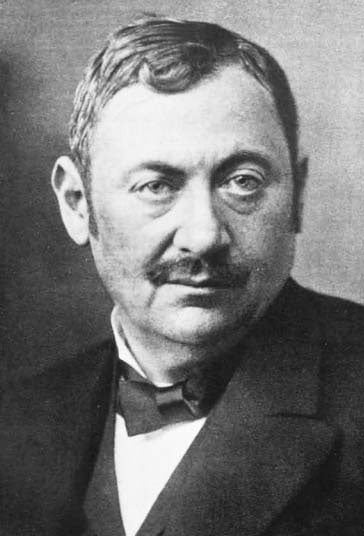 Vilmos Vázsonyi was born in Jewish Budapest, Hungary in 1908 and is known as one of the most influential figures of Hungarian Jewish life. He served as President of the Union of Jewish Congregations from 1954 to 1988. During his tenure, he played a major role in rebuilding and revitalizing Jewish institutions throughout Hungary. He also became a leader in interfaith dialogue, helping to foster understanding and cooperation between different faiths. Vázsonyi died in 1999 in Budapest and was buried at the Kerepesi Cemetery. His legacy is remembered as a champion of Jewish life in Hungary who dedicated his life to rebuilding Jewish culture within the country.
Summary of Budapest's Jewish Story
The story of Jewish Budapest is one that spans over centuries. From the iconic Dohany Street Synagogue to the Hungarian Jewish Museum and Archives, it is clear that this city was an integral part of Europe's Jewish cultural heritage before and during World War II. The history of Jewish Budapest is celebrated today through ongoing cultural events such as the popular Jewish Summer Festival, showcasing the many facets of Hungary's Jewish identity. Furthermore, prominent figures such as Theodor Herzl and Vilmos Vázsonyi are celebrated for their contributions to the cause of a safe homeland for Jews around the world. Jewish Budapest remains a testament to resilience and cultural preservation in times of sorrow and hardship, providing visitors with an opportunity to pay tribute to its Jewish community and to appreciate the beauty and grandeur of the city. As such, it is no surprise that Jewish Budapest is affectionately known as the 'Heartbeat of Jewish Hungary'. Enduringly captivating, Budapest is a place where history, culture, and resilience come together in a truly unique way. It is an experience not to be missed!